Ten years ago this month, Amanda Lee Rewerts was getting ready to graduate from Nevada High School. Now, the 2011 NHS graduate is teaching English in Tokyo, Japan.
"I love having fun with kids and inspiring them to travel outside of Japan," Amanda said of her current students. "I always thought being an English teacher would be easy, but the challenge of inspiring and motivating children in a different language/culture is actually a little hard."
It's worth noting, Amanda's younger sister, Chrissy Rewerts, is also teaching abroad. Chrissy is an English teacher in Vietnam.
Amanda said she sees herself staying with teaching in Japan for a few more years and then heading back to America to work in government or politics.
Right after high school, Amanda attended Cottey College in Nevada, Mo. She transferred from Cottey to George Washington University in Washington, D.C., and while in D.C., she studied abroad in Istanbul, Turkey.
"After I graduated from D.C. with my bachelor's degree in political science, I went back to Turkey to attain my master's degree in political science with a full-ride scholarship that was funded by the Turkish government," she said, noting her scholarship came with a monthly stipend for her living expenses.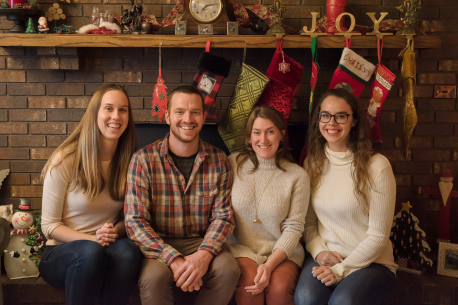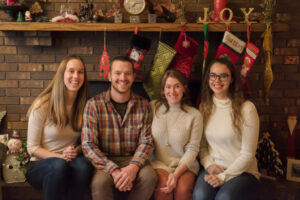 Through her Turkish university, Ankara University, she studied in Sweden for six months. It was here that she met her Japanese boyfriend, Takashi Miyagi. "We moved to Tokyo together after we both finished our studies. Now we are both working and living here," Amanda said. Her boyfriend works for a Danish shipping company, Maersk.
When not working, Amanda said she and Takashi enjoy traveling to new places and spending time outdoors. "We have been together for three-and-a-half years."
When it comes to the challenges she's faced in life so far, Amanda said moving to different countries can be difficult. "It's a little hard to get used to all the customs and cultures in each place, along with the languages," she said. "Also, moving constantly has the challenges of making new friends in every place. In some places it has been easier than other places. In university, there is always the chance to meet people your age and going through the same issues as you, but in the working environment, it's harder to make friends."
Friends were a huge part of Amanda's life growing up in Nevada, Iowa.
"Spending time supporting your friends and having fun with your friends was always great," she reflects. "I always loved Friday night football home games, and of course, supporting my friends and classmates in volleyball games, cross country home meets, and speech contests."
She also fondly remembers school dances. "Who doesn't love getting dressed up and dancing!?"
Her involvements at Nevada High School were cross country and track, and one year of basketball for sports. She was editor-in-chief of the high school newspaper and yearbook club in the last two years of high school. She was always part of the Key Club, speech, drama club, choir, and band all four years.
Thinking about the community she grew up in, Amanda remembers how "trust" was a big part of it. "I grew up trusting everyone in my small town," she said. In a big city like Tokyo, she said she must practice more caution. Still, her hometown upbringing has made a lasting impact. "I feel it is still more advantageous to believe everyone is coming from a good place, instead of assuming that everyone is not trustworthy."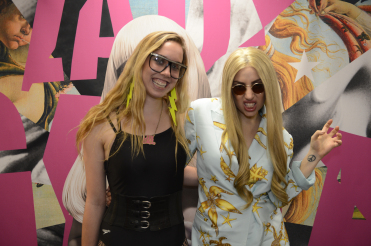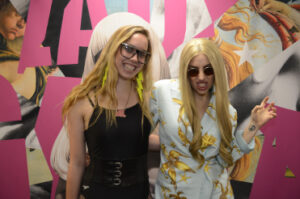 She is thankful for the positive influence that Jodie and Sterling Hunt had on her life. The Nevada couple she met through her church, she said, "were always supportive of me. I think they were like my second parents."
She'd like the Hunts and her high school friends to know that the star she was obsessed with in high school — Lady Gaga — "I dressed up like her many times" — Amanda finally got a chance to meet her at a concert a few years ago in Washington, D.C. "It was a really great night for me."
Amanda said when she gets back to Nevada, every two to three years, visiting family is her main objective.
She has a lot of family in the Nevada area. The family includes her mom, Patty Yoder, Food-at-First Director in Ames, and her husband, Lin; her dad, Justin Rewerts, water well parts salesman, and his wife, Jodi; her brother, Tommy Toustrup, a mechanic at Wilson Toyota and owner of All-American Storage in Nevada and his girlfriend, Severie, who live in Ames; her grandmas, Jane Rewerts and Marlys Johnson; plus many aunts, uncles, and cousins.
Along with visiting family, any trip back to her hometown also includes:
Going to church.
Eating at Snack Time with her dad.
Going to Hickory Park for a Peppermint Patty ice cream sundae.
When she has free time in Tokyo, Amanda said she loves traveling around Japan. "We have recently visited a flower park near my boyfriend's house, and also went to the beaches of Okinawa. It was very beautiful." She also loves going to movie theaters when the movie is in English!
When she looks back on her life so far, this well-traveled, well-educated 27-year-old was asked to name her most significant challenge to date. "Being able to complete my Master's degree in a foreign language, and defending my thesis in Turkish, after only studying Turkish for one year."
—Written by Marlys Barker, City of Nevada