After a one-year deployment to the Middle East, Nevada police officer Josie Bailey will soon return to full-time patrol in Nevada.
Bailey, 25, a native of Grinnell, arrived back home on July 31 and is now taking the month of August to "get re-acquainted with regular life" before she dons her police uniform. "I will be starting back with the Nevada PD at the beginning of September," she said.
Bailey, pictured here on her last day in Iraq,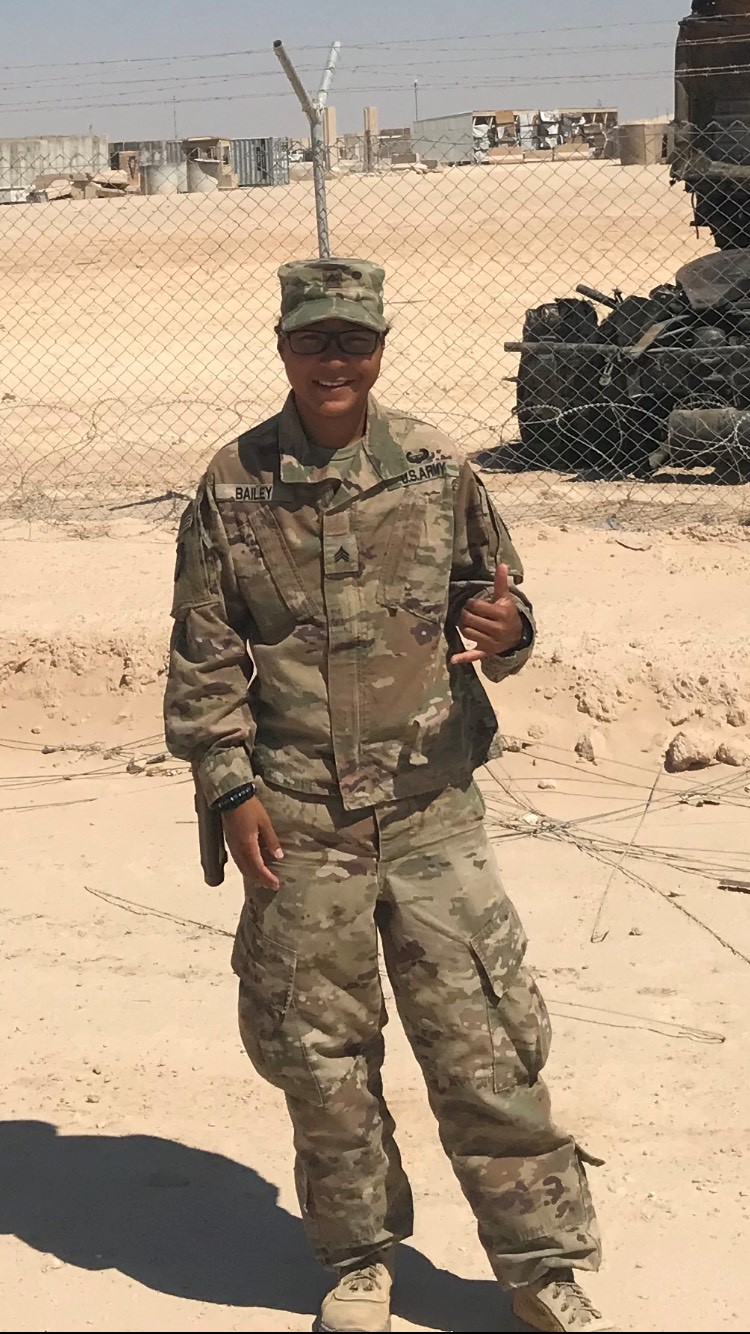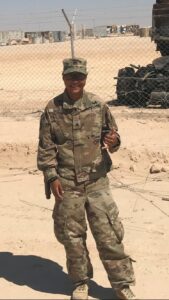 has served as a medic with the 1-194th Field Artillery out of Ft. Dodge over the past year. Before leaving in 2020, she shared that it would be good to have the experience of saying, "Hey, I've been there and can attest to how things actually are," rather than just hearing others' stories.
Bailey doesn't regret having the opportunity, but she confided, "I'm glad it's over. It was a long year of doing a very unconventional mission."
Her day-to-day job on deployment did give her a little freedom. "I had some leeway in setting my own office hours." She was also "on call" at any given time, which gave her the "perk" of adjusting other hours around those calls.
"The days were filled with waiting for a callout or waiting for a chow time," she said. "Life's pretty simple on deployment: Work, eat, exercise, sleep, repeat x 1 year."
The enjoyment of deployment, Bailey said, definitely was the people.
"Normally, these are not people who I would drill with. Our site was made up of a hodgepodge of different batteries and detachments within the battalion, so I met a lot of new faces." And she enjoyed meeting others. "The camaraderie is really what makes the Army worth it."
She now looks forward to the camaraderie of the Nevada Public Safety Department. She also looks forward to the variety of experiences law enforcement provides.
"I definitely missed the variance of daily calls and just having that interaction with new people and problems," she said.
At times, she noted, there were some interesting problems to solve while in the Middle East, but overall, the day-to-day was monotonous. And the weather, that was monotonous too. "Every day is dry and dusty. It's hot and dusty during the summer and cold and dusty during the winter. Hot being 110-plus typically in the summer with little to no breeze and a super low humidity level. Cold being like 30-50-some degrees, which is hat and jacket weather by Iraq standards."
Food also became predictable during deployment, and water quality wasn't good.
"I was ready to have options (for eating) … and to be able to have breakfast food (here at home) without waking up super early is a bonus," she said.
While away, she messaged back home a little bit but didn't pay too much attention to what was happening here in the States or even in Nevada, Iowa. "I tried to stay off social media most of the deployment so I could stay involved in what was occurring at my site."
Now, she's taking in all things Iowa again. "I'm getting re-acquainted … enjoying the green grass, blue skies and friendly faces. I might take a camping trip before I start back, but really, I'm pretty content to hang around and see everyone I haven't gotten to see in a while." This includes spending time with her dog, Lucky (a Schnauzer/Poodle mix), who has been in the care of her dad over the past year.
All in all, Bailey is glad she had the Middle East experience. "I met so many interesting people and experienced some things I would otherwise have not, but I'm happy to be home and glad we all came back in one piece."
—Written by Marlys Barker, City of Nevada