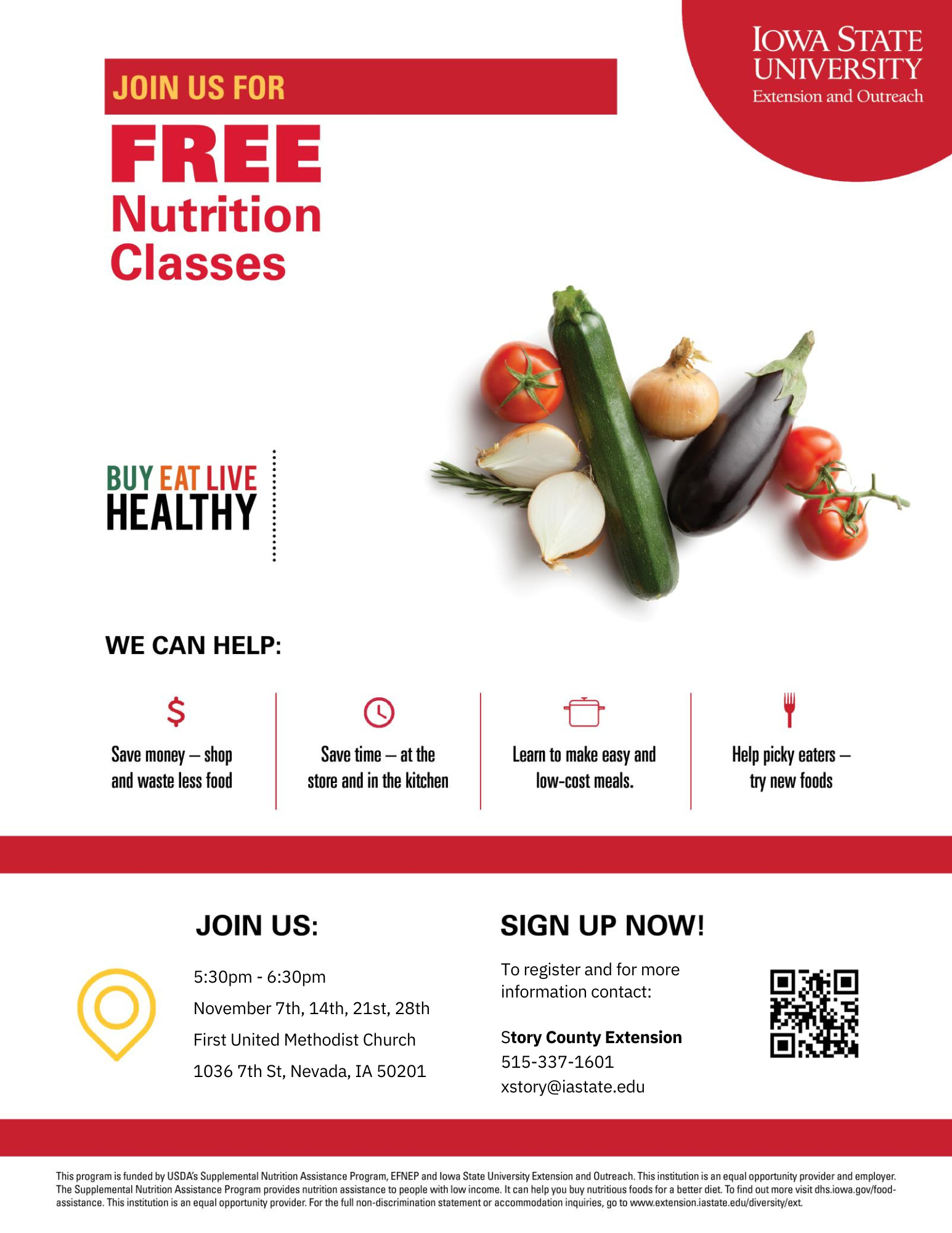 Free Nutrition Class
This is an opportunity for any family receiving "food assistance" at this time.
ISU Extension is sponsoring a nutrition class that will be held at First United Methodist Church in Nevada on Tuesdays throughout November. The first class is next Tuesday, November 7, from 5:30-6:30.
See the registration information in the photo/flyer.