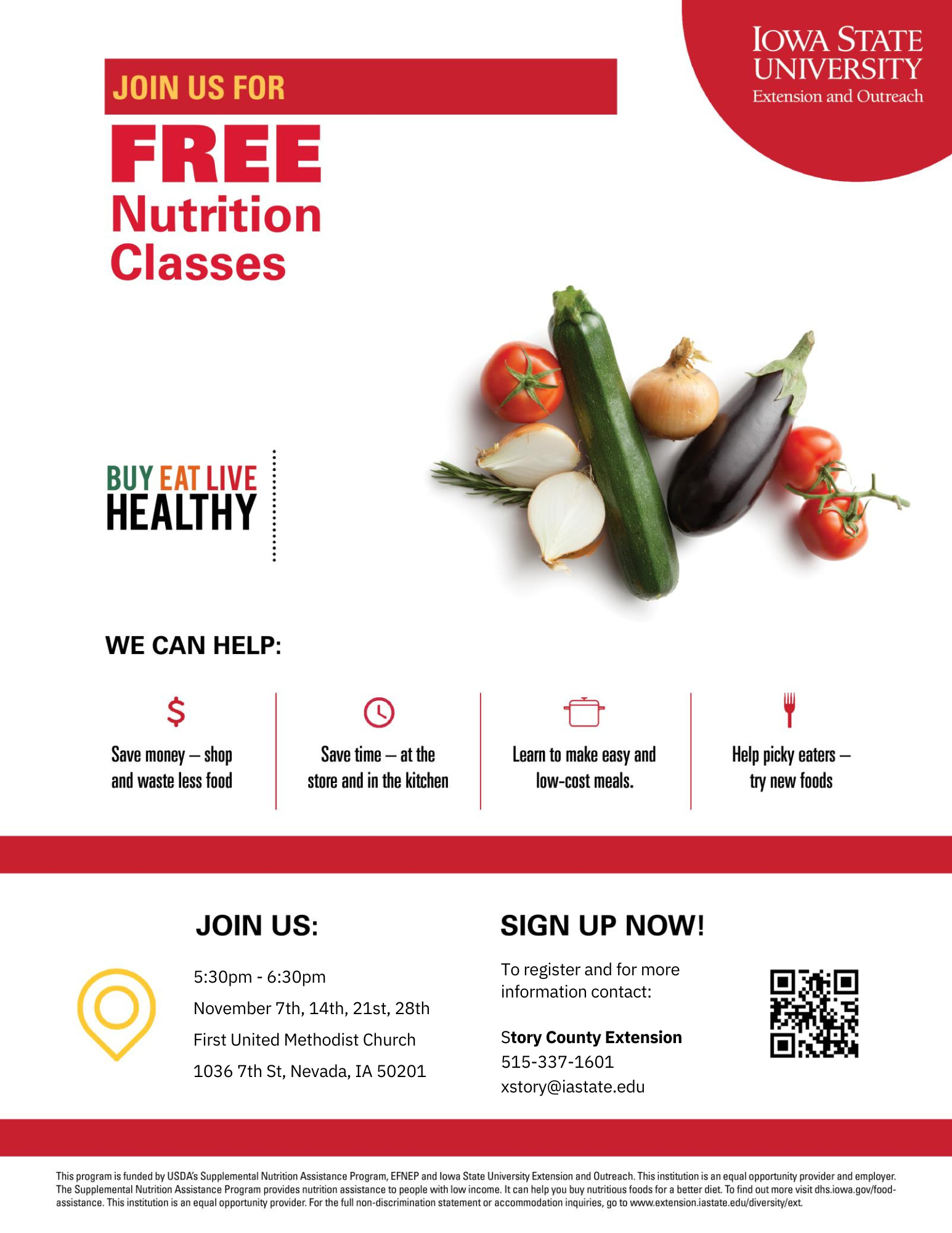 Free Nutrition Classes
This is an opportunity for any family receiving "food assistance" at this time.
ISU Extension sponsors this nutrition class, held at First United Methodist Church in Nevada, on Tuesdays throughout November. The first class is next Tuesday, November 7, from 5:30-6:30.
See the registration information in the photo/flyer.