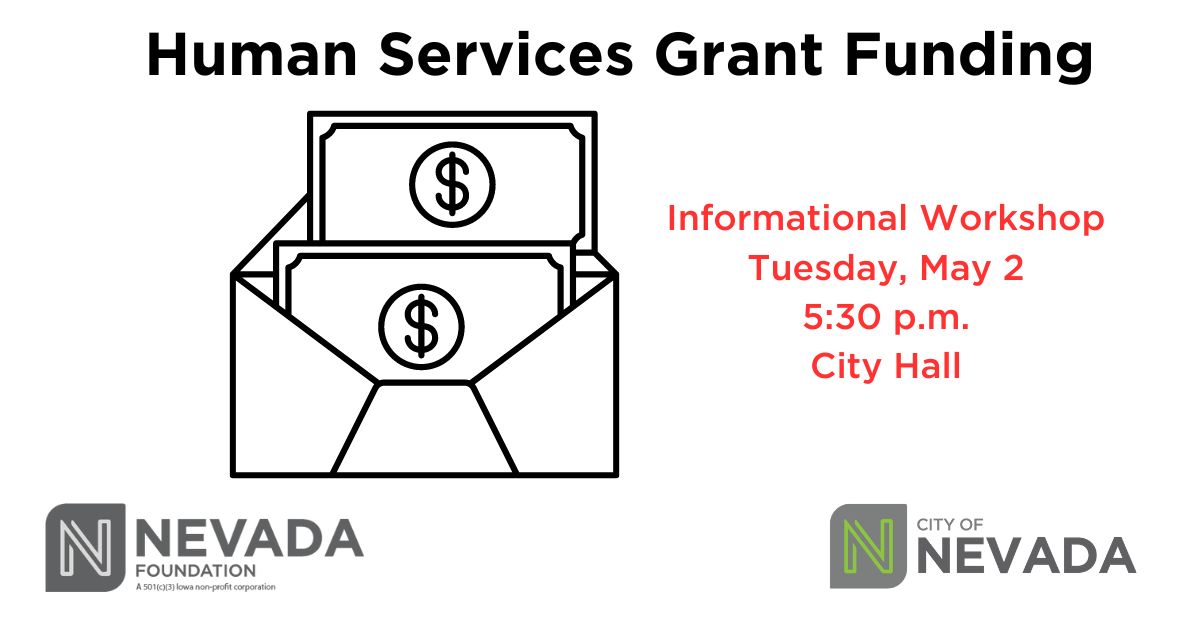 Human Services Grant Funding Informational Workshop
The Nevada Foundation will host an informational workshop on Tuesday, May 2, at 5:30 p.m. at City Hall. Application details and requirements will be reviewed for nonprofit grants that can help non-profit organizations addressing the basic needs of food, shelter, and clothing for citizens of Nevada.
The applications will be due by 4 p.m. on May 31. The final award announcements will be made no later than June 27. Application materials can be found on the Foundation website: www.nevadaiowafoundation.org.