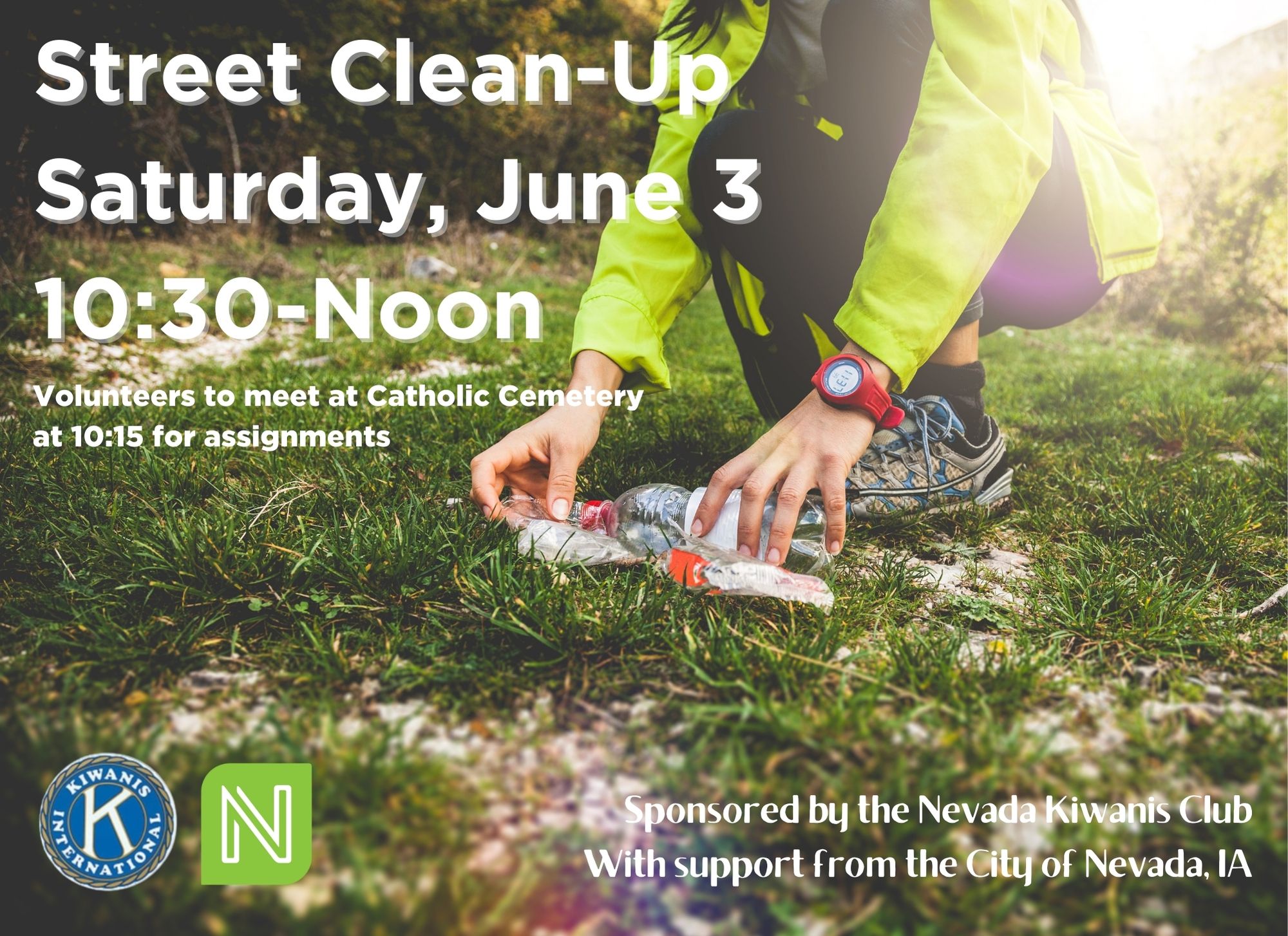 Kiwanis 'Street Clean-up' Project for June
Are you looking for a great way to get more "steps" in? If so, the Nevada Kiwanis Club is back with another street clean-up day!
On Saturday, June 3, the Kiwanis Club is looking for community members young and old to join them in their second "street clean-up" project of the summer season.
The Kiwanians plan to do organized clean-up along city streets – basically those that are main entry points to the community – a few times during the warmer months. Volunteers will not be picking up trash along Highway 30 in this effort due to safety concerns.
The second "street clean-up" event on June 3 will be held from 10:30 a.m. to noon.
Individuals and families willing to help in this effort are asked to meet at the Catholic Cemetery (across the road north of the City Cemetery) around 10:15 a.m. to get their assigned area of clean-up for the morning, along with trash bags, which will be provided by the City of Nevada. The second clean-up effort plans to focus on Lincoln Highway from the cemetery area out to Airport Road.
The Melchers encourage helpers to wear safety vests or brightly colored clothing and bring along gloves to protect their hands.
Note about weather: This event will be cancelled in the event of heavy rain, storms, or lightning. If those conditions exist, consider the event cancelled and watch Facebook for the next scheduled time.