During last night's City Council meeting, Mayor Brett Barker signed a proclamation for this coming Sunday, October 1, to be CROP Walk Day in Nevada, Iowa.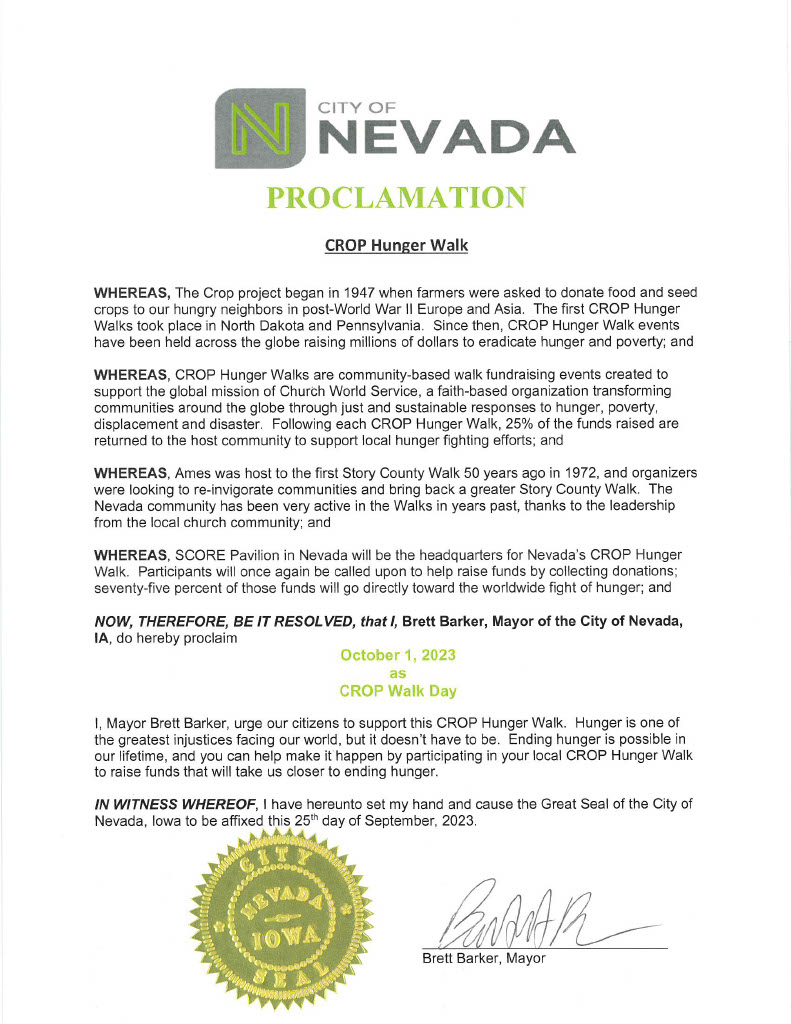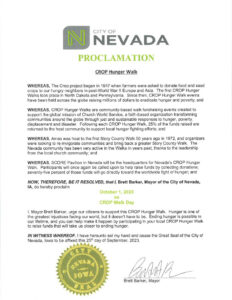 On hand to witness the proclamation were three members of the Nevada CROP Walk committee (from left) Jenny Angus, Jane Punke, and Pat Anderson.
This year's CROP Walk will take place at the SCORE Park, with a walking taco lunch from 12:30 to 1 p.m., and a group photo right before the walk, which is set to begin close to 1 p.m. All community members are invited to walk or donate funds to walkers in the fight against hunger world-wide and locally.
And don't forget, this year's Walk is a Color Walk, so if you want to get "splashed" with colors, dress appropriately!