Nevada Police Sgts. Andrew Henderson (left) and Chris Brandes pose for a picture with Tucker Garrels, who has been designated as Nevada's newest little "community officer."
The Nevada Police Department has been getting a little help this year in one of its neighborhoods.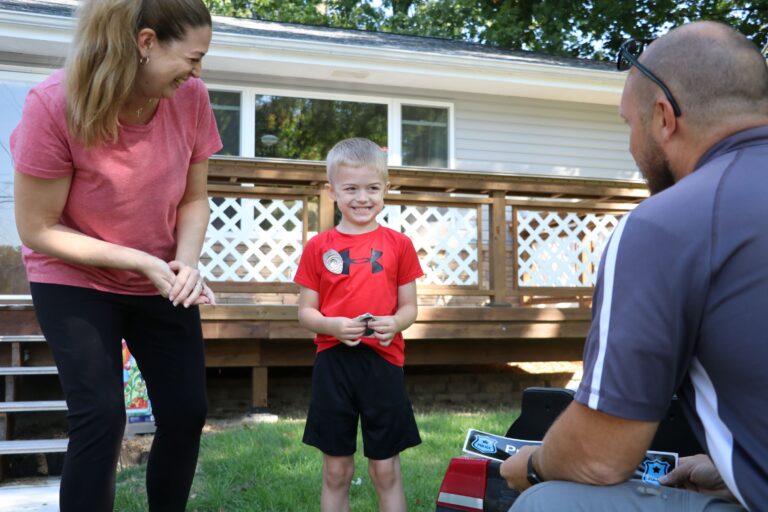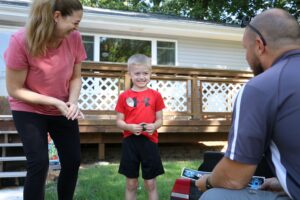 A little way west of Sixth Street along M Avenue and usually at least once a day, 5-year-old Tucker Garrels takes off on patrol making sure – as he travels along the sidewalk – that his block is safe.
Tucker's parents, Carrie and Greg who moved to Nevada in 2013, bought the battery-operated police car as a Christmas present this past year for their son.
"We have a friend who lives in Northwood and he's a police officer," Carrie said. Since Tucker loves the lights and sounds of police vehicles and all things car-related, including chrome tires, they knew the little police car would make a perfect gift. They were right.
Tucker can quickly lose interest in some toys and gifts, his mom said, but he has yet to lose interest in his police car.
"He's out in the mornings most of the time," said Carrie, and now, with school back in session, Tucker spends his afternoons at preschool at Central Elementary.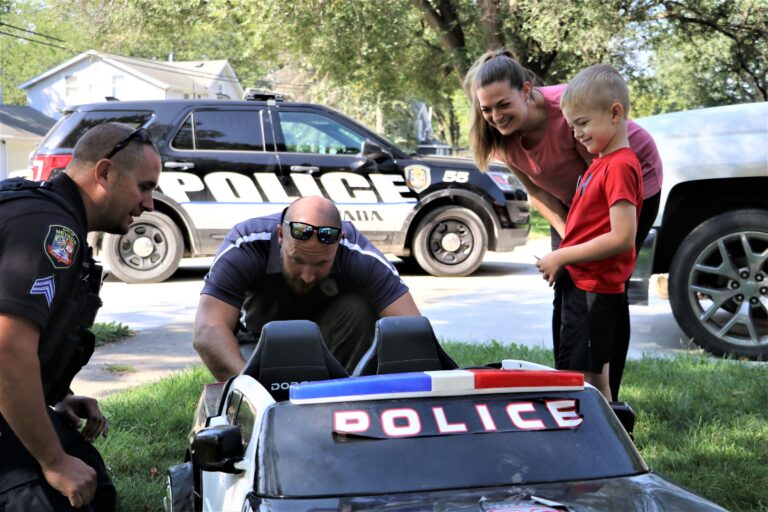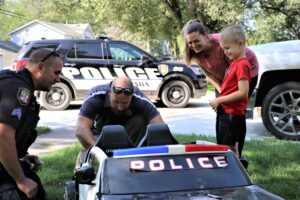 A neighbor, who appreciates the extra patrol her neighborhood receives from the pint-sized officer, noticed the big sticker on the back of the little car was nearly all the way off. "It's all rolled up and barely staying on the car," she said in a message to the City's police department. Was there anything the local PD could do to help him?
The City's big cops, with the help of Blackbird Design and Print in Nevada, decided to take care of the little cop and get him a brand new sticker, complete with his name on it.
When the big cops drove their big police car right into Tucker's driveway this morning, he could not contain his excitement. Keeping mom close by at all times, he watched as the big cops – Sgts. Brandes and Henderson — placed the new sticker on the back of his car. Then he excitedly accepted their invitation for him to look at and sit inside one of the big Nevada Police vehicles.
Those cops also gave Tucker one thing all "real" officers need – a badge. "He's so proud of it," his mom said in a message back to the City early this afternoon.
No doubt, when Tucker got to preschool, he had a story to tell his teachers and friends about a very special moment he'll not likely soon forget.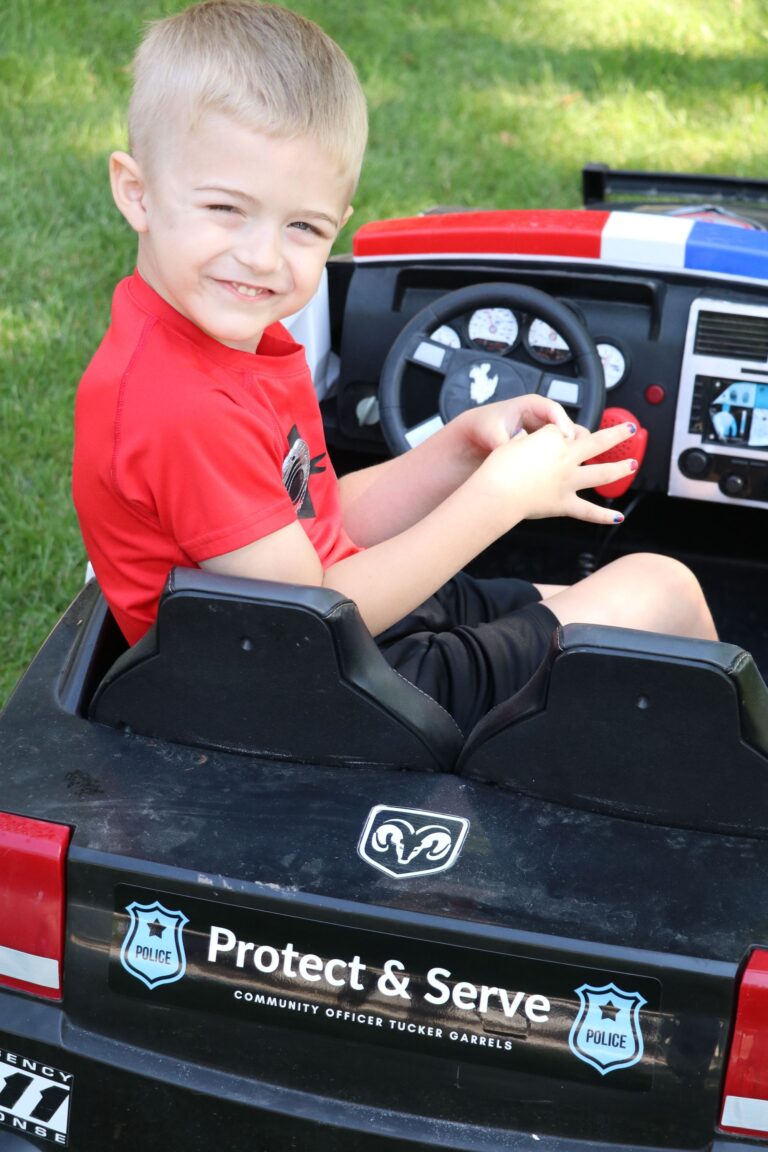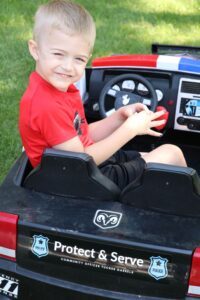 –Written by Marlys Barker, City of Nevada