A 2015 graduate of Nevada High School has been working for AmeriCorps right here in Nevada for the past two years but is about to begin graduate studies at Elmhurst University in the Chicago area.
Hanna Bell, 25, looks to complete a master's degree in Industrial/Organizational Psychology when she returns to the classroom this fall.
"The most amazing thing about a graduate degree in Industrial/Organizational Psychology is that it can be used in a variety of ways… It can cover everything from human resources and recruiting to consulting," Hanna explained. "At this point, I am excited to get experience in these types of positions through internships so that I can figure out what I enjoy best. My top three interests right now include diversity training, employee recruitment, and ergonomics (the efficiency of people in a work environment)."
Hanna grew up in Nevada since the age of 2 and might be best remembered as the girl who loved Irish dance. She was both a student and later a teacher of Irish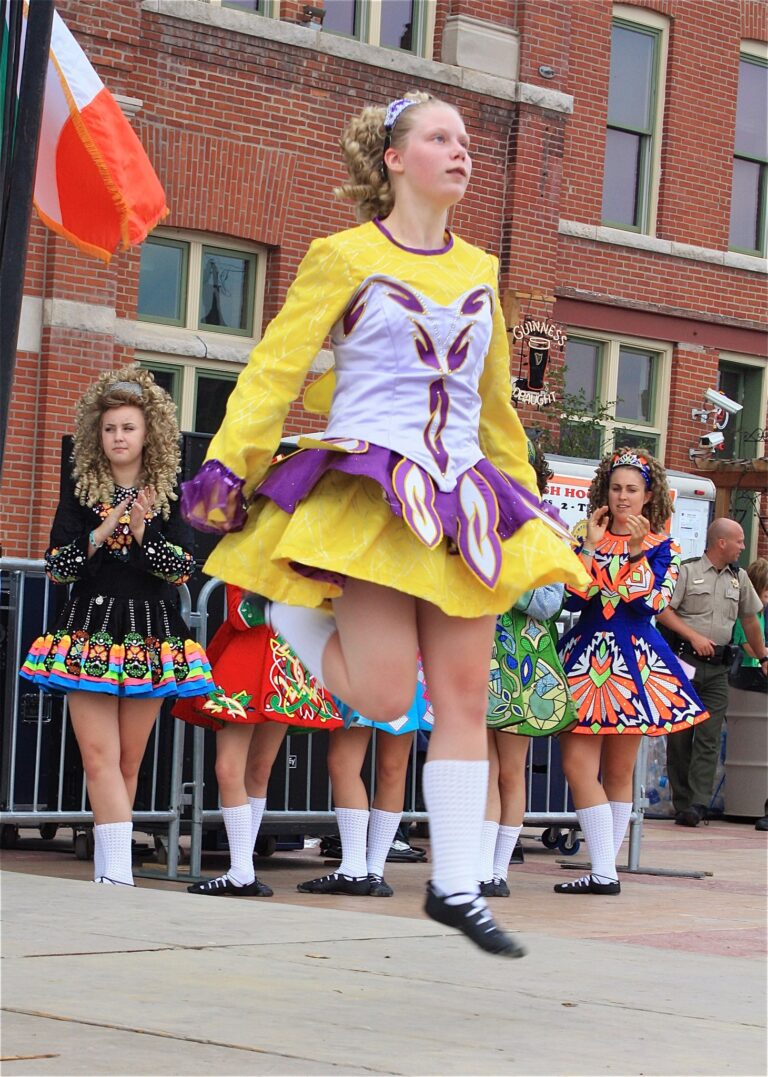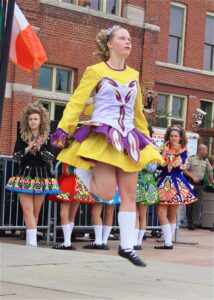 Dance at the Robert Thomas Dancenter in Ames.
She was also active in Key Club and GRIP Mentoring while attending Nevada High School. "GRIP (Great Relationships In Pairs) Mentoring will always have
a special place in my heart," she said.
After high school, Hanna attended Cottey College in Nevada, Missouri. She credits the late Dr. Heather Ludwig, who taught at Nevada High School, for positively influencing her and her decision to attend Cottey College. "She (Heather) was a member of the P.E.O. Sisterhood, and during my time at Cottey, she sent me care packages, inquired about college life and eventually congratulated me on the completion of my bachelor's degree," Hanna said.
After graduating, Hanna met with Barb Mittman, the Internal Coach at Central Elementary for Iowa Reading Corps. "She provided me with the necessary information for the position," Hanna said.
Being an Iowa Reading Corps tutor was a perfect fit for Hanna. "I needed to take a couple of gap years to help save the necessary funds for my graduate degree." She earned her bachelor's degree in psychology.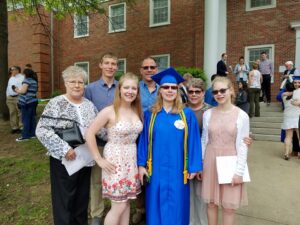 Because she was living at home with her parents Kevin and Kari Bell of Nevada, Hanna saved the money AmeriCorps pays for living allowance to put toward her future schooling. She was also provided the opportunity to earn an Education Scholarship Award, which she described as equivalent to a Pell Grant. "It helped immensely in providing funds to put toward my graduate program," she said.
AmeriCorp provided real-life challenges. While working with AmeriCorps, Hanna had to overcome the COVID-related challenge of meeting the minimum required hours in the term of service.
"After the Nevada School District did not return to on-site learning (in 2020), I had to shift gears," she said. "With the assistance of Mrs. Mittman, I was able to shift from (working in) tutoring to (working with) food insecurity. For the rest of the 2020 school year and into the summer months, I assisted with the grab-and-go meals at the high school, Nevada Food at First, and Cubbie's Cupboard."
In reflecting on her primary work, which was with reading, Hanna said her favorite part was witnessing the growth of each student. "They all work so hard and make great gains in their reading skills," she said. "I also loved building positive relationships with the students. It always gave me a great deal of satisfaction when they stated that they wanted to keep visiting my room, even after they no longer needed me."
The most attractive thing about working with AmeriCorps, Hanna concluded, is having "the opportunity to build relationships and contribute in significant ways to the future of a child."
Thinking back to her own days of growing up in Nevada, Hanna said she most fondly remembers being able to ride on fire trucks in the Lincoln Highway Days parade. She and her three younger siblings always had that opportunity because their dad was – and still is – a member of the Nevada Fire Department.
One of her favorite places to visit in Nevada, she said, is FarmGrounds on Sixth Street. "They have great coffee and smoothies. My favorite smoothie is the pina colada."
While living in Nevada, especially during a pandemic, Hanna said she'd remained close to her friends from college. "I love reading and exercising with my friends … we decided to start using video chat to connect with one another while we worked out! Aside from the occasional internet outage, our activities typically go as planned."
Her other favorite pastime is trying new restaurants and experiencing new cuisines. "Although I do not eat out frequently, I aim to try as many new cuisines as I can. If I truly enjoy a restaurant, I will make a recommendation."
–Written by Marlys Barker, City of Nevada