Sandy and Jim George of Nevada keep their young granddaughters busy when the girls spend time at their house during the summer.
Today – August 1 – is the celebration of National Night Out, a time for "civilians, organizations, and the police to join hands to enhance the relationship between neighborhoods and communities."
Hannah, 10, and Mckinsey, 7, daughters of Mike and Katie Emery of Nevada, and students at Central Elementary School, started working on a chalk drawing around 9:30 this morning. Their drawing honored the local police department. Little did they know that when their grandma shared it on Facebook, the police would take notice.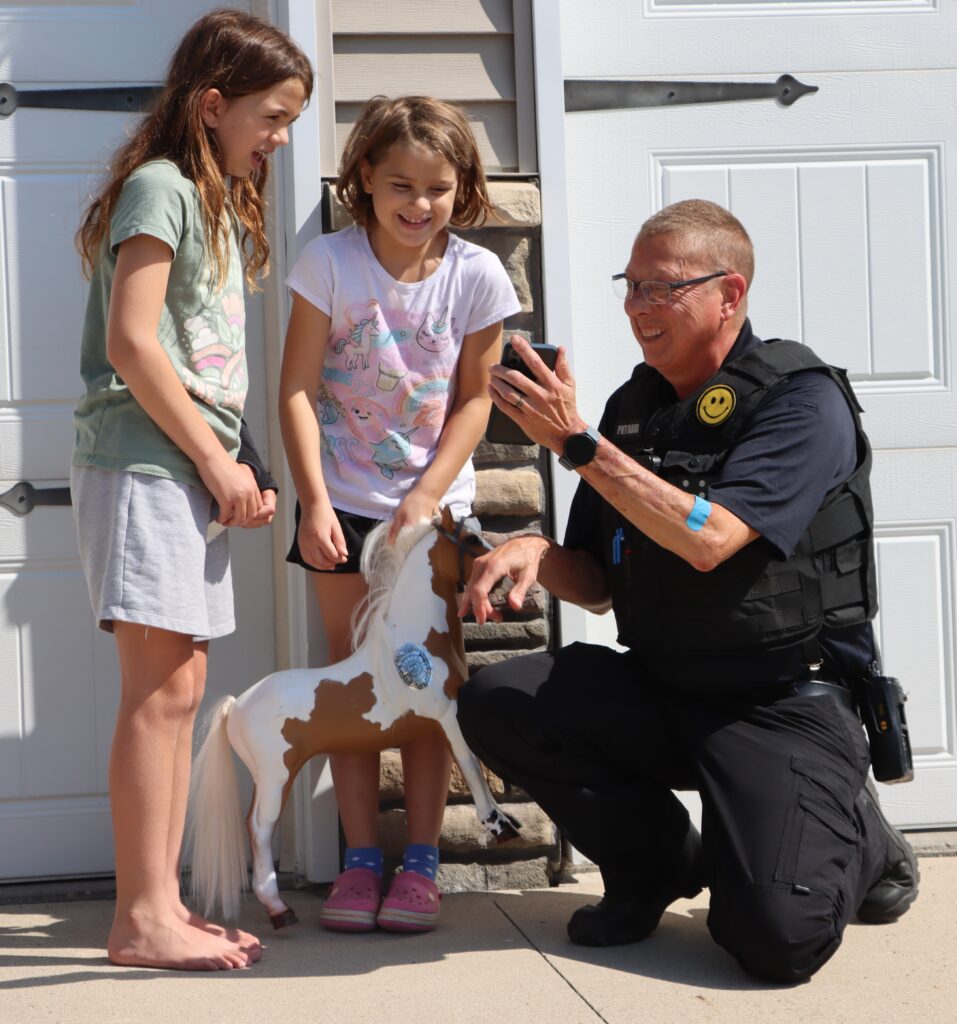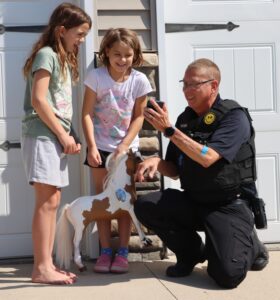 Three squad cars drove into the neighborhood where the Georges live around 10:30 a.m.
Hannah came out to greet the officers first, and Mckinsey, a little more uncertain about being with the uniformed officers, finally warmed up to them. She even brought out a toy horse, which interested our animal control officer, Nancy Pritchard, who showed the girls pictures of her two horses.
Other officers who visited with the girls included Police Chief Chris Brandes, Detective Matt Celentano, and Senior Patrol Officer Sean Seymour.
When asked what they know about what police officers do, Hannah responded, "they drive around the town, looking for people who are speeding and driving crazy." Certainly, that's part of it, Hannah!
Both girls agreed that these Nevada Police officers might be some of the most important people they've ever met. They both nodded "yes," when asked if they were happy the police stopped by. It was something they certainly didn't expect on a summer morning!
–Written by Marlys Barker, City of Nevada