In the mid-1990s, Nevada leaders were seeking more housing for senior residents. The first significant project, sponsored by the Nevada Economic Development Council (NEDC), was the Regency Retirement Residence along West Fourth Street, just south of E Avenue.
In a front-page story in the Nevada Journal's March 7, 1996, edition, then-NEDC Executive Director LaVon Schiltz was photographed showing a drawing of the Regency Retirement Residence under the headline: "Option signed for senior project."
Quoted in the story, Schiltz said, "There was a need for this project. We were losing some of our seniors to communities that had these types of facilities."
It's true. Besides the community's two nursing homes, there was no housing in Nevada built specifically for older residents and their needs. Two assisted living facilities would be built in Nevada in later years.
The Regency, to be built by Essex Corporation out of Omaha, would start to fill in the gap. It was a housing complex for older residents, who could live independently but not have to deal with physical chores, like shoveling walks, mowing grass, and other types of maintenance homeowners must tackle.
Now celebrating 25 years since the initial plans were released, the Regency Retirement Residence is still meeting the housing needs of Nevada's older population. At present, there is only one vacant unit — a one-bedroom, one bathroom, 742-square-foot unit. Otherwise, there is a waiting list for people wanting a two-bedroom unit.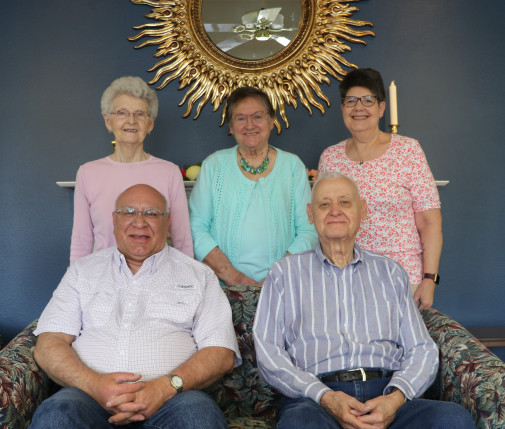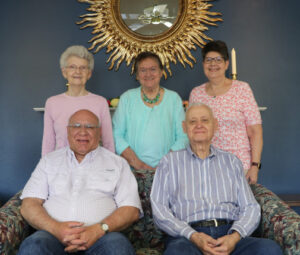 Vicki Schaeffer, a 1977 graduate of Nevada whose last name was Gibson back then, is the present manager of the Regency Retirement Residence. A half-time position, Schaeffer said her main tasks are to provide property management and oversee day-to-day operations. Also on staff is a part-time maintenance person, John Bell.
Like it did with everything else, COVID-19 impacted the Regency over the past year by halting many activities and gatherings. But, since vaccines were introduced, Schaeffer said things are beginning to get back to normal. And that's great news for the Regency serving the most common wishes of its residents.
"The number-one benefit of living here is socialization," Schaeffer said. Normal Regency activities provide it. Coffees have started up three mornings a week. There's talk of potlucks starting again. Residents can reserve the facility's community room for gatherings. They can also get back to using common spaces and sit down in groups for games, puzzles or conversation. And with the warmer weather, residents can gather on the covered patio to chat or grill out.
Schaeffer, who was meeting with the Regency Board earlier this week, said the Board can now talk about more than just COVID precautions. They can begin to plan events and activities again.
The Board consists of five members — three are Regency residents; two are Nevada community members. Present Board members include Lin Yoder and Jack O'Leary, from the community, and Don Knott, Gwen Frese, and Sandy Christian, all living at the Regency.
A glimpse at Nevada newspapers in the mid-1990s tells a story of excitement when it came to plans for the Regency Retirement Residence. The late Jim Christy was a huge promoter of the facility and served as its first marketing representative while it was under construction. Christy worked to recruit tenants from an office inside State Bank & Trust.
A writeup about Christy taking on the position shared the following amenities: "barrier-free living … with a community/dining room, craft room, library area, laundry rooms and attached garages."
Those who move into the Regency Retirement Residence own their units and pay a monthly membership to cover services and amenities. Schaeffer said helping people determine if they can afford to live there is one of the three requirements for moving in.
"They have to be independent, be age 55 or older and be financially capable," which she said is defined as being able to afford 2 1/2 times what the monthly fee is. Many residents who owned their own homes are very capable of affording units at the Regency.
Currently, the Regency has 21 residents and is expecting two more, a couple, to move in this May.
Schaeffer is enjoying the position of managing the Regency. Her background is actually in nursing. She is a registered nurse and worked mostly in labor and delivery for Mary Greeley Medical Center, Boone County Hospital, and Mercy Hospital in Des Moines. She also taught nursing classes for Des Moines Area Community College in Boone and worked for a while at Northcrest in Ames. With a background in healthcare, Schaeffer emphasizes that her current job is only to manage. There is no provision of healthcare at the Regency.
Those who worked in the past, including members of the NEDC, on bringing this type of independent senior living to Nevada would be or should be proud of how wonderful the facility has been for those who have made it their home throughout the past 25 years.
If you are interested in learning more about the Regency Retirement Residence, Schaeffer would love to visit with you about this unique senior living option in Nevada. Call her at 515-382-6619.
–Written by Marlys Barker, City of Nevada