Progress continues to happen in the Downtown Construction Project's remaining work area on Sixth Street, north of Lincoln Highway.
Construct's Corey Merrigan, project coordinator, said he hopes we don't enter a major rainy period that slows work down.
Sunday's steady rainfall presented a wet work area Monday. "It slowed us down a little, and we'll need to regrade a few areas before pouring concrete," Merrigan said.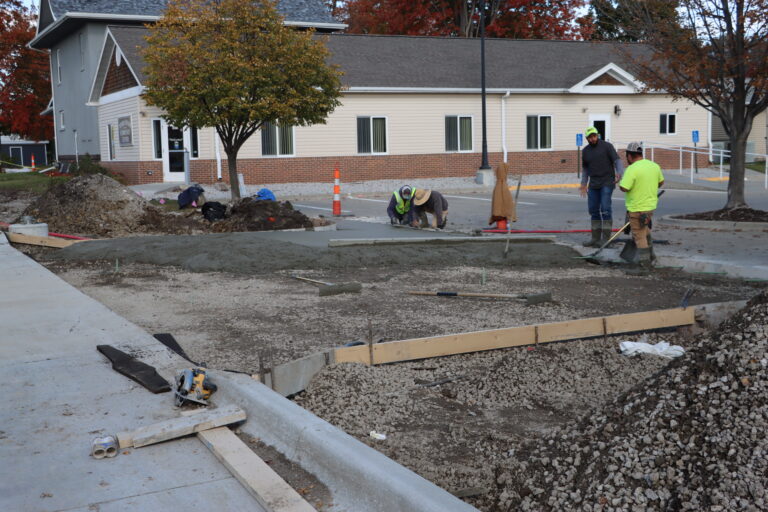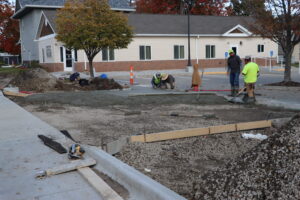 The mainline paving in the first block north of Lincoln Highway is complete, and mostly sidewalk/brickwork remains. Merrigan said they hope to pour concrete from M to N Avenue early this week before more rain is forecasted to hit Thursday.
The workers who lay the brick plan to come in late this week, unless rain prohibits it. If so, Merrigan hopes to have them start first thing next week.
Merrigan has a goal to have Sixth Street open by mid-November. "I think we could easily hit that mark, unless we get into a majorly rainy period," he said.
One other note Merrigan wanted to make in this report concerns the need for additional work along Lincoln Highway between Sixth and Seventh Streets. "We've noticed two cracked panels (due to the water main break) that we'll have to replace," he said. "We may have to shift traffic into the turn lane for a short time, while we make the repairs."
—Written by Marlys Barker, City of Nevada