*If you weren't able to attend, you can view the full program presentation through a link at the bottom of this story!
Nevada Parks and Rec staff and board members were pleased with the turnout at an open house event on Tuesday evening, April 11.
"We want to thank those who took time out of their busy schedule to come in and learn about all that we've been working on. We had people of all ages in attendance, and many who stayed for the program, too," said Rhonda Maier, Assistant Director of Nevada Parks and Recreation.
The highlight of the event for many was to learn more about the new Field House, which is currently under construction at SCORE. The new facility is anticipated to be completed and opening this coming fall. It will include playing courts, turf area, a colorful indoor playground area with new and unique elements, meeting space, an upstairs three-lane track (with seven laps making a mile), multi-purpose area and it will house the offices of the Nevada Parks and Recreation Department.
Maier presented information about the various types of user passes that residents will receive to utilize the new Field House. At present, there are four types of passes being proposed:
Adult Access Pass – This pass will offer access to the facility from 5 a.m. to 11 p.m. to areas not being utilized for scheduled programs. Among the areas to use with this pass are the upstairs track, multi-purpose area, courts and turf. This pass will not include use of the batting cages.
Track/Playground Pass – This pass would be a free "program" that anyone can register for to have access to the upstairs track or the playground during regular open, staffed hours, typically 8 a.m. to 5 p.m., Monday through Friday. It would also be usable at times the facility is open for programs, camps, clinics and other events. The only stipulation is that children in fourth grade and younger must be accompanied by an adult in the facility. Maier expressed to a group of retired residents in attendance how nice this option will be for them if they want to walk on the track or meet a friend to walk or talk during the week days.
Drop-In Pass – This pass would allow adults and children, if supervised by an adult with an access pass, to utilize the facility during times it is considered "not open." Adults who hold the pass would be responsible for anyone they bring into the facility.
After-School Pass – This pass would be for students, grades 5th and above, who want to drop in after school or on scheduled "no school" days without adult supervision. After school hours are considered to be 3:30-5 p.m. No school days and early dismissal hours would be announced ahead of time. There will be rules, regulations, and stipulations attached to the after-school pass.
While other types of passes, rules, and fees are still being considered, the outline of these four types of passes gives residents a glimpse of how they might want to utilize the facility.
Along with learning about the opportunities the Field House will bring to residents, the evening was also a time for people to learn more about the Parks and Rec Department's new program website, nevadaia.recdesk.com. Attendees were able to sign up for a user card, which through the new program website, will connect each individual and family unit to an account with all of their program and facility memberships and information. The user card will be something that can be scanned for access to the aquatic center and the Field House.
Other things people had a chance to learn about during the open house were: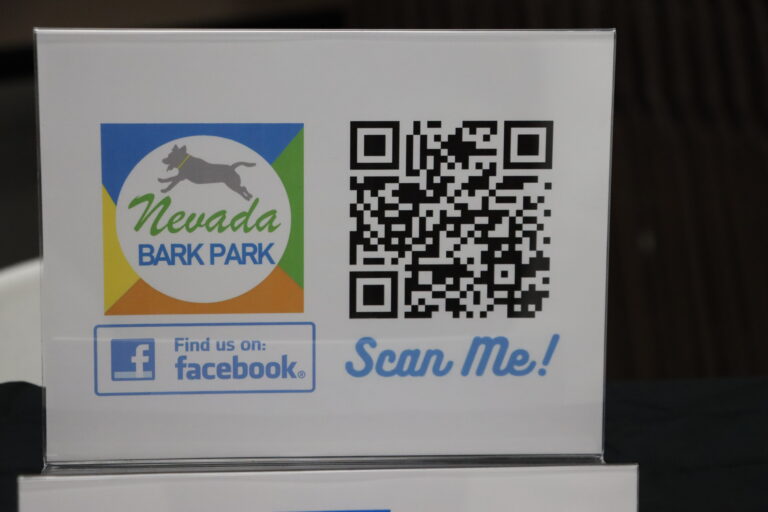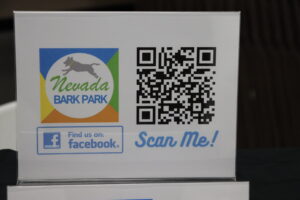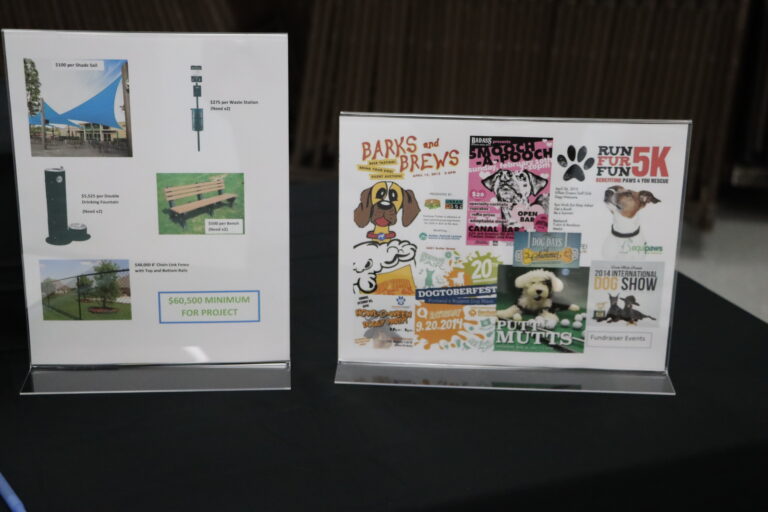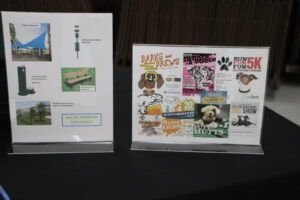 Ideas for a new dog park in Nevada, and how to become involved in the planning process for this project. If you weren't present and want to know more, go to NevadaBarkPark on Facebook or email: nevadabarkpark@gmail.com
Three upcoming natural waterway projects in Nevada this year. If you want to know more, watch this video.
The inside of the new Field House by taking a virtual tour with goggles.
Along with letting residents learn what Parks and Rec is working on, the open house was also a chance for Parks and Rec staff to hear from the public. "People had great questions for us, and some that we don't have solid answers for yet," Maier said. "We appreciate the opportunity to hear these questions so that we can take them back to the office and continue to develop our procedures, programming, and pricing before the Field House opens."
View the full program presentation here
See more photos from the evening
–Written by Marlys Barker, City of Nevada