Pictured is Chase Stout, with his girlfriend, Kaylee.
You don't have to look far to find where a 2013 Nevada High School graduate ended up.
Chase Stout, 27, is living right here in Nevada when he's not working in Ankeny.
Chase is now the Director of Operations Control Center for Exec 1 Aviation. "We are a private jet charter company and full-service aircraft brokerage," he said. "We are made up of seven jets that fly trips all over the United States and Canada."
Following high school, Chase attended Marshalltown Community College and then Iowa State University. He also maintained a business he started when he was 18 called C&J Auto Detail. "I detailed cars for years while training to become a pilot," he said. "It provided me the flexibility and support to accomplish those dreams."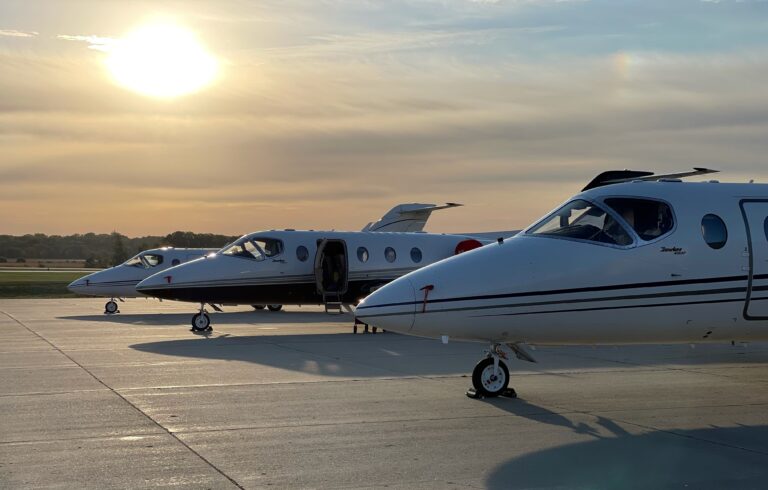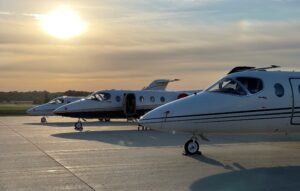 Being a pilot was something Chase said he'd dreamed about for years, starting when he was a youngster. "I'll be forever grateful for Exec 1 Aviation helping make that a reality."
Chase said he sees himself in the field of aviation for the long haul. "My plan is to stay here at Exec 1 and continue to grow within the company." He loves the job for many reasons, not the least of which is meeting people. "This job gives me the opportunity to meet new people and feed off of their knowledge and experience."
Growing up
Some may not realize that Chase wasn't born a Nevadan. "I actually moved from Florida to Iowa when I was in elementary school," he said.
He lived in Nevada with his mom, Terri; stepdad, Scott; older brother, Christopher; and younger brother, Colton.
Along with family, coaches made a huge difference in Chase's life in Nevada. One of those coaches was his own brother, Christopher. "He taught me everything there was to know about baseball from a young age and was my coach throughout high school." Christopher coached with Doug Anderson and Brad Cross, two coaches Chase is thankful to have known and worked with.
In addition to his baseball coaches, Chase said one of the best coaches he ever had was his wrestling coach, Hesston Johnson. "Coach Johnson always realized there was life outside of wrestling, and he made sure you were always the best person you could be."
Other things Chase fondly remembers about his time as a youth in Nevada include spending time at the Lincoln Highway Days celebration at the fairgrounds, going to the Nevada aquatic center and riding bikes around town with his friends. Along with baseball and wrestling, he also participated in football.
He lived in Ames for a time, but recently purchased a home in Nevada. "I loved growing up in Nevada, and I feel like it's a great place to raise a family one day." Family, in fact, is something that is extremely important to Chase, who feels his greatest accomplishment in life so far has been becoming an uncle. "I love my family!"
He closed his C&J Auto Detail business about a year ago, and today, he enjoys spending his free time flying, hanging out with family and friends, spending time with his girlfriend Kaylee and watching Alabama Football. "Roll Tide!"
If any children in the community have an interest in flying, Chase would love to share with them about his love of aviation. "I enjoy bringing kids in to get a close look at our aircraft. If you see me out and about in town, don't be afraid to say 'Hello!'"
–Written by Marlys Barker, City of Nevada