The Nevada Public Library has opened its Story Stroll on the west trail loop in Nevada!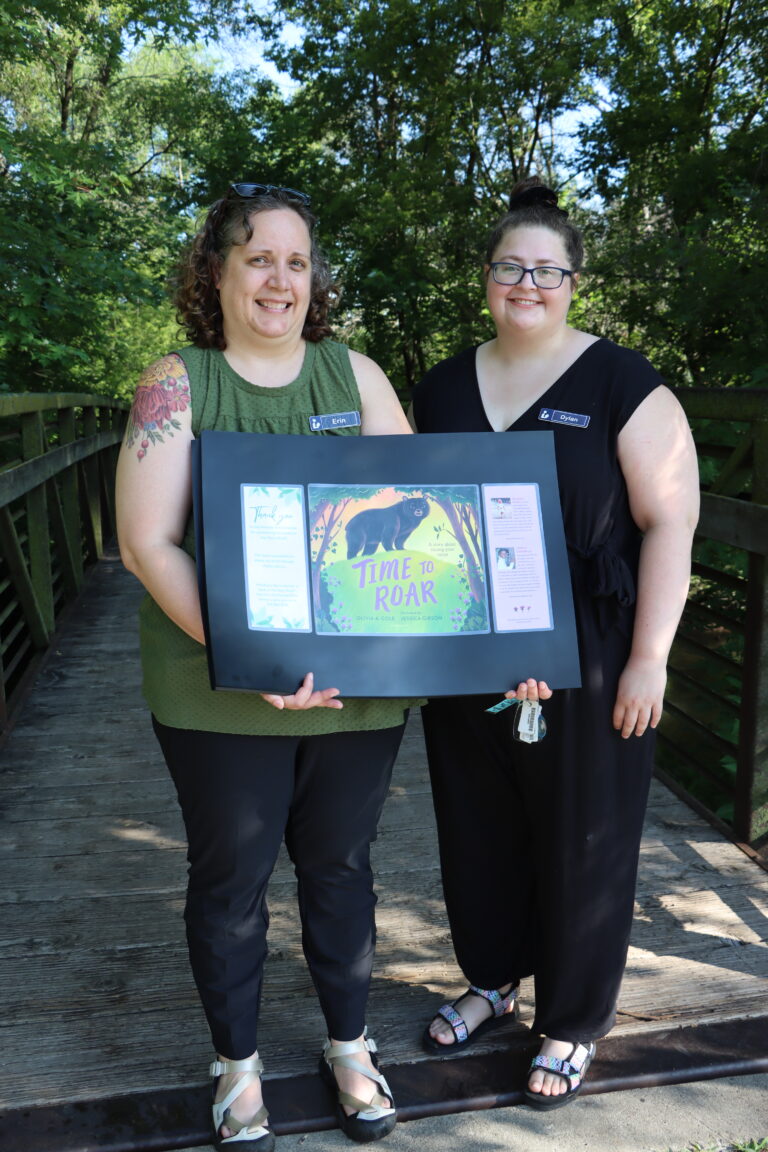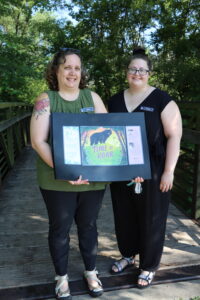 The Nevada Public Library received a $6,000 grant from the Story County Community Foundation this year to erect a "Story Stroll" around the City's trail loop. The Library and Nevada's Parks and Recreation Department worked together to make this happen.
The Story Stroll starts and ends near the soccer fields on the trail, where about 22 story posts have been put up for a half-mile walk as you go from post to post to read the pages. The first featured book is "Time To Roar," a picture book written by Olivia A. Cole and illustrated by Jessica Gibson that shares the importance of raising your strong voice to defend what you love.
The Nevada Kiwanis Club is the sponsoring organization for the first Story Stroll book.
On July 14, representatives of the Story County Community Foundation, the Nevada Public Library Board and staff, and the Parks and Recreation Department gathered to celebrate the project's completion. Nevada's Story Stroll will promote reading and exercise for families with young children. The library hopes to change out stories every six to eight weeks during warmer months of the year.